Key Features
Approx 4 Acres Of Land

Potential Building Site

Outskirts Of Arens De Lledo

S/West Of Barcelona In North East Spain

Beautiful Private Position

Over 30 Olive Trees

Small Ruined House On Site

Water Would Be Via Borehole
Summary
This is an opportunity to acquire either a potential building plot or just a superbly positioned piece of utility land of around 4 acres made up of over 30 olive trees situated in a stunning spot south west of Barcelona in sunny north east Spain.

The owner of the site has been informed previously by a Spanish Architect that the small stone ruin onsite would have been a house, not an agricultural building.

A water diviner has confirmed water is present on the site so a borehole would need to be dug to provide water to the site and the owner has details of an English speaking Architect in the area who could handle the planning application to build a house for B&B / Tourism purposes.

The nearest airport is at Reus (about 75 mins away and is seasonal) which has low cost flights to and from the UK. Other airports to use with greater availability out of season would be Barcelona to the north or Valencia to the south......so a choice of 3.
Location
FIXED PRICE £17,500 NO OFFERS

The site is about a 10 minute drive from both the villages of Arens De Lledo and Cretas and is around 1000m off the highway, (about 500m of tarmac and 500m of stone track) providing for complete privacy and solitude.

The larger town of Valderobes is about a 20 minute drive away. This area was previously compared by CNN as the "new" Tuscany due to its similarities.

Many people in this area have built houses for B&B / Tourism purposes on these sites over the last 5 yrs - ( look at https://masencanto.wordpress.com/ or https://www.simplelivingspain.com/ ) as the Regional Government is trying to encourage tourism into the area. The owners had intended doing the same but due to personal circumstances have decided not to.

The pictures shown here were taken in mid October 2018 when the temperature was still over 25 degrees C on the site.....lovely :)

Electricity would be via PV Panels ie Off Grid with cooking via gas.

There is very good internet connection on the site for laptops etc via a 3g Dongle purchased from EE together with a good standard phone signal.

The 4 berth caravan onsite is a touring caravan and is stored onsite. There is no current planning to "live" on the site in this caravan.

THIS SITE IS OWNED BY THE OWNERS OF THE SMALLHOLDING CENTRE AND HOUSES FOR SALE IN WALES. WE HAVE TO MAKE YOU AWARE OF THIS FACT AND ANY NEGOTIATIONS WILL BE VIA AN UNCONNECTED MEMBER OF OUR STAFF IN ORDER TO COMPLY WITH VARIOUS CODES OF CONDUCT THAT WE STRICTLY ADHERE TO.

Please note we have had to use postcode SA38 9AS in order to input the site on our UK based systems but of course it is incorrect. The correct actual address is as listed Parcello 31 Poligono 8, Arens De Lledo, Mattarrana, Spain
Exterior
Site
The site DOES NOT have planning permission to build a house. The plans shown on these details were drawn up by a Spanish Architect after the site was purchased by the current owners in order to provide a rough layout of what might be possible given the size of the plot etc and the maximum allowable square meterage of house based on the area of the site.

The site owners found that a local English speaking architect Carlos Quero based in Tarragona was very knowledgeable regarding planning matters in this area. His contact details are CARLOS.QUERO@APATGN.ES Tel 977456027 -687939753
Additional Information
The site DOES NOT have planning permission to build a house. The plans shown on these details were drawn up by a Spanish Architect after the site was purchased by the current owners in order to provide a rough layout of what might be possible given the size of the plot etc and the maximum allowable square meterage of house based on the area of the site.

The site owners found that a local English speaking architect Carlos Quero based in Tarragona was very knowledgeable regarding planning matters in this area. His contact details are CARLOS.QUERO@APATGN.ES Tel 977456027 -687939753
For further information on this property please call 01239 621303 or e-mail info@thesmallholdingcentre.co.uk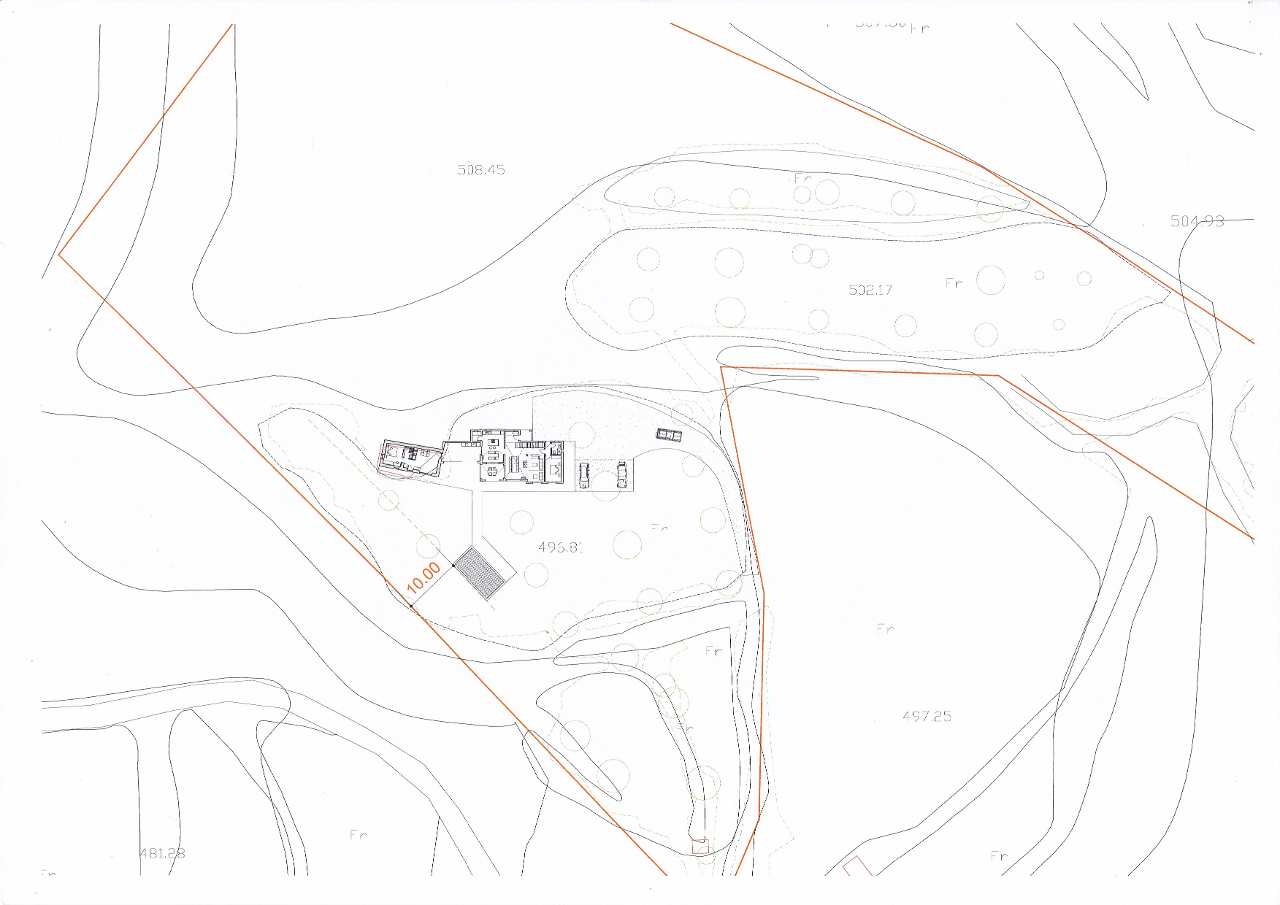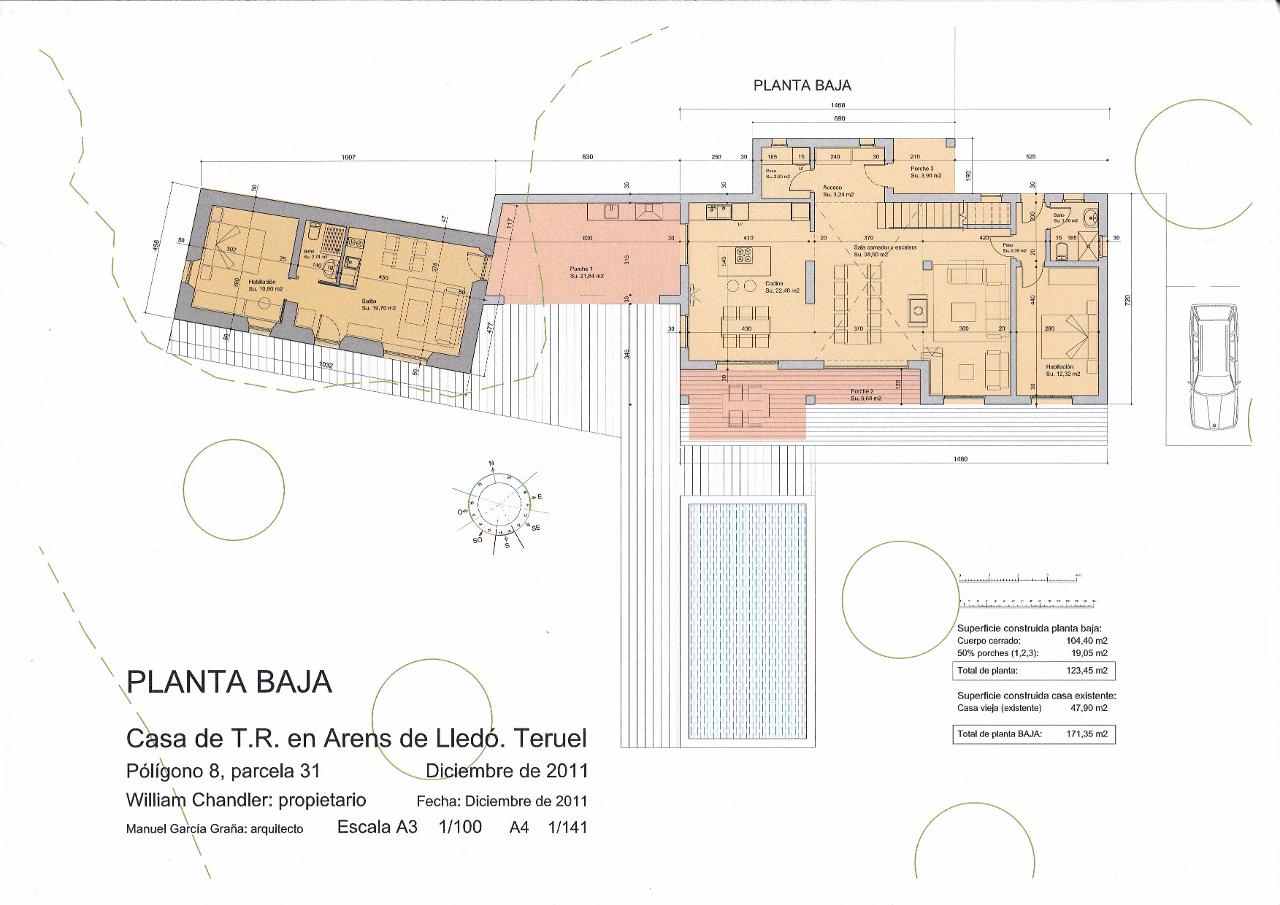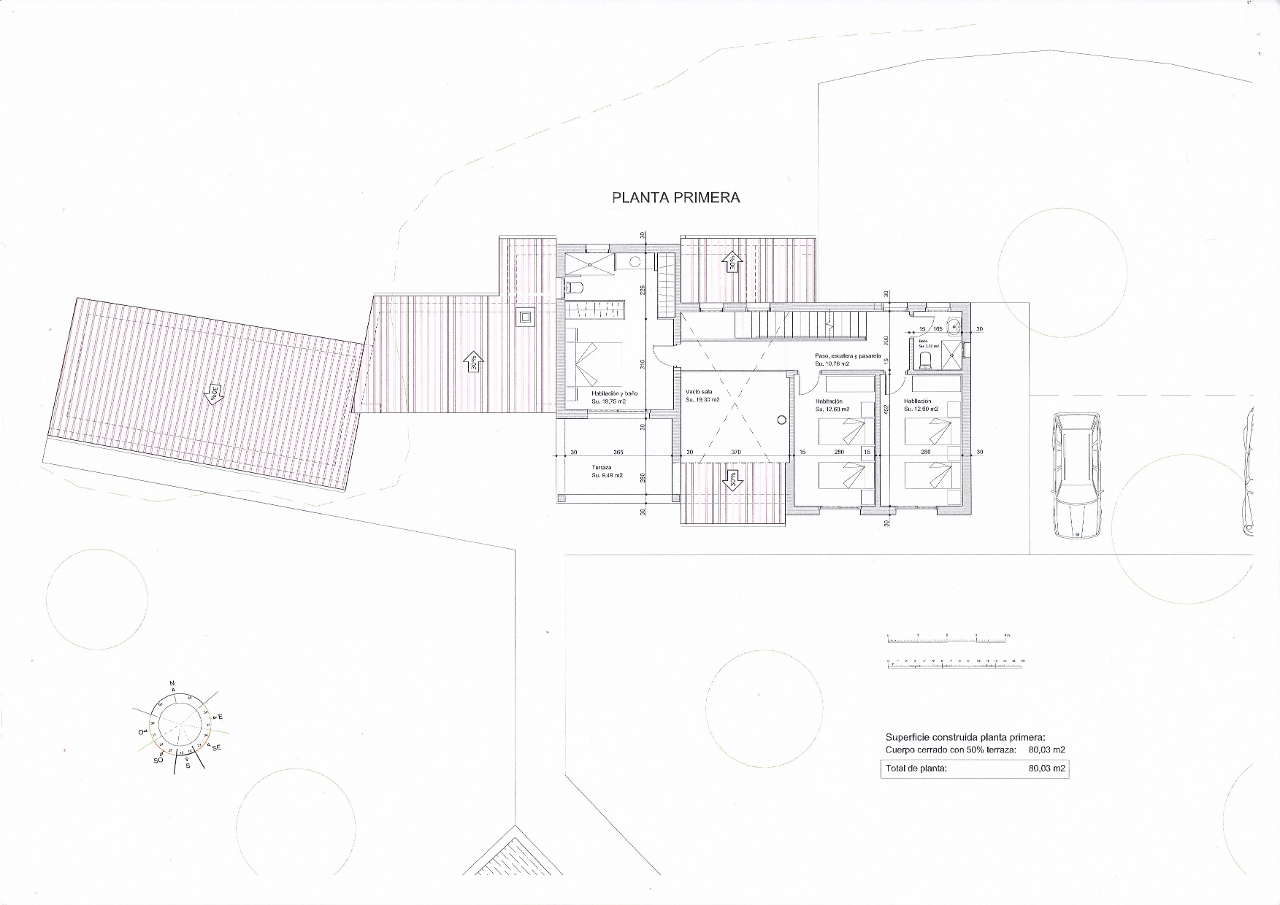 Administration Fees